Main Menu

The following is a list of features that the Avatar 4.0 System incorporates to make your job fast and effective.


Avatar 4.0 Software offers the most unique graphics display images and testing windows.


New Point Display System:




Click image for a larger view

All new Anatomical Graphic Images present Test Point locations clearly and accurately.
Avatar 4.0 offers 33 beautiful images with all of the standard "Voll" Test Point locations as well as many advanced locations.
"Tool-tips" offer convenient specific Point Location information.
The "Point Location Title Bar" offers access to all of the available Points on each image.
All of the Point Display's controls are conveniently located at the top of the Display.

New Meridian Branching: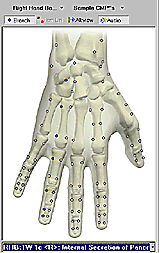 Click image for a larger view

The Meridian Branch feature gives you One-Click access to all of the Points along any specific Meridian.





New Point Protocol Editor:


Each EAV/EDS practitioner finds his or her own, particular method of testing. The Point Protocol Editor lets you create unlimited custom Point Protocols that automatically sequence from Point to Point with the corresponding anatomical images.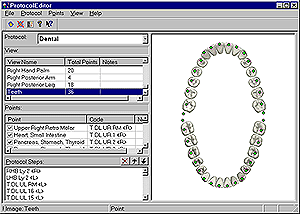 Click image for a larger view

Creating Protocols is as easy as Picking an image from the "View" list and then click on the Points in the order that you wish to test them. The new Point Protocol Editor lets you create custom Point Testing Protocols sequencing points in any order you choose.


New Image Editor: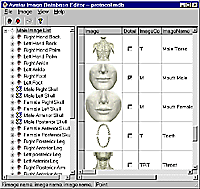 Click image for a larger view

Avatar 4.0's set of advanced user tools offers the new Image Editor. This unique software tool lets you add new points to the anatomical graphics images and you can even create new graphic images. If your practice and testing procedures require special points or graphics no other software offers you customizing tools with this level of sophistication.